I'll be honest, despite my passion for clean cars, I'd always wonder how much does a car wash owner makes? I was shocked to learn about the average monthly income of car wash owners. Here's what I found out:
The average monthly income of a car wash owner is approximately $50,000 per month. Usually, In-bay automatic car washes make more money than self-serve car washes. The revenue depends on many other factors such as car wash location, weather, and expenses.
Hence, this triggered me to seek in-depth details. Is there a magic wand in this business? I did my market research, met some owners, and checked out various car wash businesses.
Based on my findings, I am hoping to go into the car wash business myself anytime soon.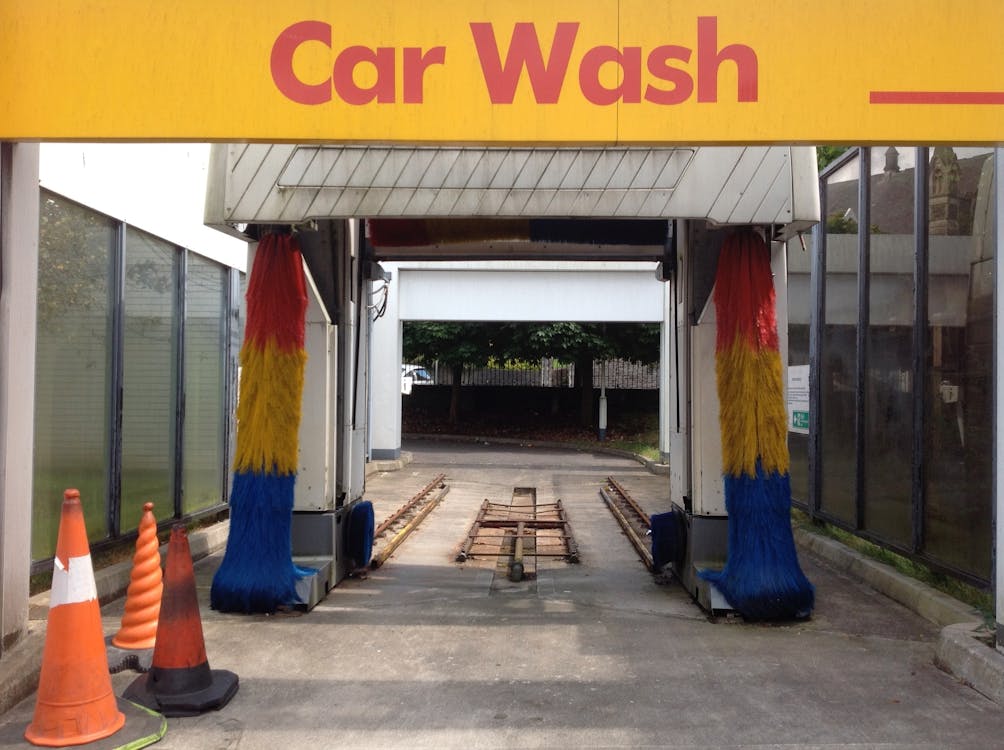 So now you must be wondering how to succeed and earn a quick buck in this line of work. Well, it depends on how far-sighted and innovative you want to be here.
In this article, I'm going to explain and discuss some detailed breakdowns for each type of car wash revenue, and what can make or break your car wash income.
Getting Started 
When it comes to earning regularly, a car wash business brings many promising opportunities. When I approached different people, almost every other person started with the mindset that people need to get their cars washed out daily.
It is a one-single pain point that motivated me to help people out. Everybody needs their cars to be washed daily. If not daily, at least regularly. and everybody is happy seeing a shiny, sparkling vehicle parked outside their home or workplace.
Moreover, most people get into this business to show dedication to making a car look spotless. This provides competition. Car owners seek a clean car in a quick time. So, a quick turnaround with a clean car means every car owner will have to go to a car wash.
Many factors are important when it comes to owning a car wash business. The major ones are the service quality, and what you have to offer. Every car owner expects their vehicle to be treated and prioritized.
Finally, you'd want to know your frequent and new customers. This is how you're going to make your car wash business a profitable one. Let's now look at the factors that impact the car wash business.
Why Owning a Car Wash Is Beneficial?
I'll just tell you one stat that will be enough to convince you about owning a car wash. The number of vehicles registered in the US is over 270 million. And so all of these vehicles need to be washed regularly.
The average price of a car wash is $15.
This stat should be enough to tell you the need for owning a car wash. Almost every road in the US has vehicles, and their demand is not going to decrease in the future. As a result, the demand for a car wash will never die down.
Furthermore, even with innovation, the car wash service cannot be automated. The best it can be is that someone comes to your doorstep and washes your car there, and then. Thus, there is no alternate substitute for car washes. 
This business can never be outsourced or automated. Usually, a car wash business only operates in a dedicated location but due to pandemics, newer options have come in like doorstep car wash services.
I have written a separate guide on: Starting an Automatic Car Wash for Passive Income
Car Wash Types and Their Average Income
| | | |
| --- | --- | --- |
| Car Wash Type | Land Size | Average Annual Revenue |
| Self-serve car washes (Four bays) | 12,000 square feet | $41,000 |
| In-bay automatic car washes | 7,000 square feet | $130,000 |
| Exterior conveyor washes | 43,560 square feet | $700,000 |
| Full-service car washes | 52,000 square feet | $800,000 |
This table shows the average land size and annual revenues of different car wash types
#1 Self Service Car Wash
The self-service car wash is where the customer will do the car washing on their own. It can be partnered with an already existing business such as a fuel pump, a gas station, or even a rest stop. It doesn't require labor.
Customers will simply put money into a machine and it will activate equipment for car cleaning.
The average revenue of a self-service car wash is approximately $41,000/month.
#2 Automatic Car Wash
An automatic car wash doesn't require much space. It can be easily integrated into an already existing business e.g. fuel pumps, gas stations, or a mechanic workshop. Labor costs are also less to almost nonexistent.
When a customer enters the bay, the wash runs automatically. The charges for this car wash are usually around an estimated $6.50. You can make a profit of up to $5.00 on every wash. 
Your annual income with this car wash setup can go over $130,000. Moreover, you can make a profit of over $80,000. The best part is I can enjoy sitting in my car and never worry about a thing, as everything works smoothly and automatically.
#3 Conveyor Car Wash 
A conveyor car wash is also known as the tunnel car wash. I think of it as a drive-through car wash due to the similarity in service and the process. After I choose a service in an exterior conveyor car wash, my car moves in the queue.
My car can get cleaned up from various car wash equipment. If you have the right investment, then this is the most highly profitable car wash business.
On average, conveyor car wash charges are double that of a regular car wash i.e. $15 per wash. Your annual revenue can exceed up to $700,000 with this car wash type.
#4 Full-Service Car Wash
My favorite is the full-service car wash. This is because this service helps clean both the outside and the inside of the car. Moreover, it also offers extra services such as vacuuming and auto detailing for the car interior.
A full-service car wash is the most expensive one, but it can get you great profit margins. The car wash costs an average of $15 and can go up to $20.
3 Challenges Of Owning A Car Wash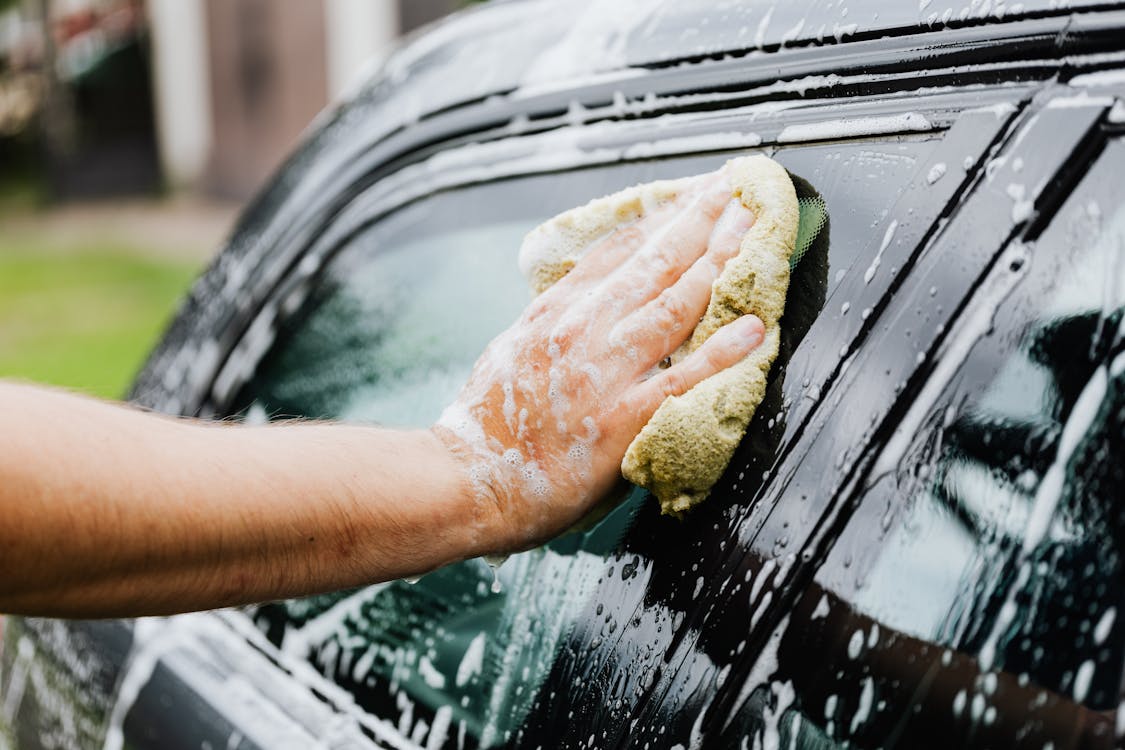 Like with every business, even owning a car wash comes with a lot of challenges. These challenges involve more than just washing cars. Based on my discussions with numerous car wash owners, here are some challenges they face:
#1 Smooth Running Of Operations
A major challenge that many car wash owners face is maintaining a sufficient budget for covering costs related to equipment maintenance. This includes replacements on the spot to avoid any operational delays that can be costly.
#2 Team Management
Managing a team is very important. In my discussion, many owners believe that one has to be alerted as it's a major responsibility for managing the team to keep the business running smoothly and efficiently. 
If you can manage the staff properly, your car wash can generate tons of money.
#3 Customer Satisfaction
Keeping the customers coming in is also very important. In my personal experience, professional, friendly, and competent staff members can skyrocket the profits.
However, a lack of professionalism can drive the customers away.
10 Factors Affecting Car Wash Income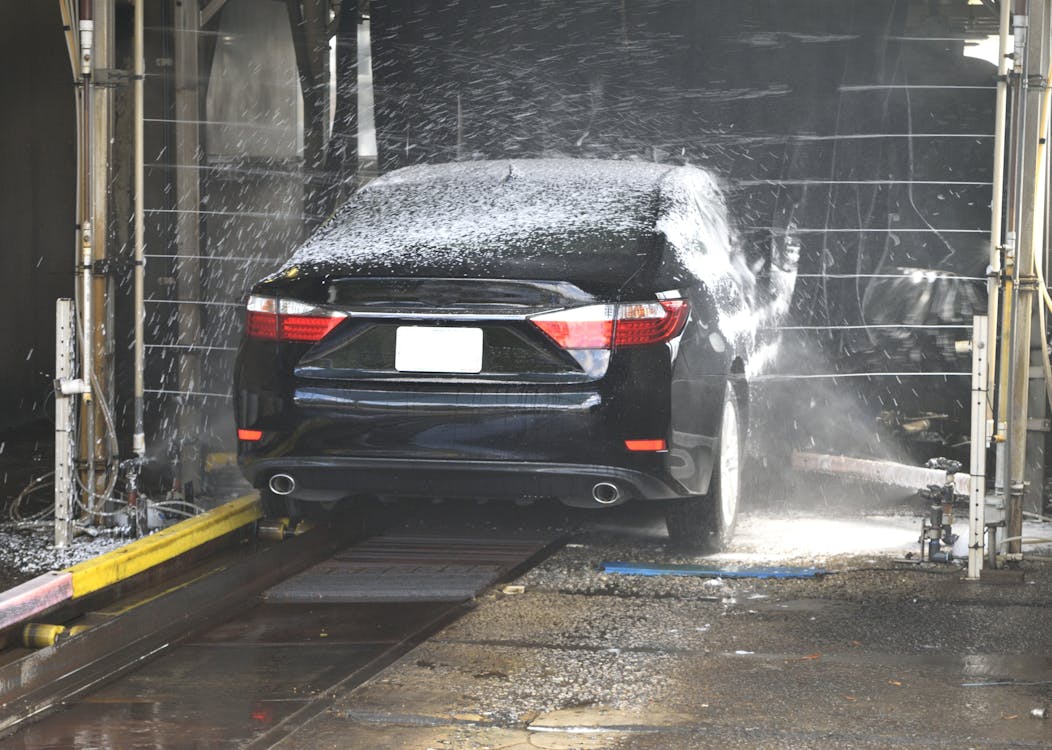 Many factors can influence your car wash business. Be it the location, types of services, quality of service, offerings, turnover time to wash, expenditures, profits, and finally your salary.
However, these 10 factors are the most important that come into play when you own a car wash business. Let's discuss these factors in detail:
#1 Location
Location is very important for any business. And a car wash is no exception. It factors in attracting customers. Car wash businesses have limitations when it comes to location. Even door-to-door services are only possible under a certain range of distance.
Just remember that if you own a car wash, customers will come in person to give their cars and pay you. Moreover, even if your car wash business provides door-to-door service, you are limited to a certain range due to logistics.
Another important issue is accessibility. A competitor who is easily accessible compared to your location can cost you losing out potential customers, and thus a loss in revenue.  Customers frequently go to car washes that they drove by the first time.
Attention-grabbing signages or other attractions could also be helpful. But in my view, the best car wash service is the one that is best suited to the location. This helps in attracting more people who don't have to go out of their way just to see their cars shine.
#2 All-Year Weather
Weather can influence your business. Car wash businesses during a certain season and climate may not perform that well due to less number of customers showing up. Due to these downtimes, an eye on the profits is very important.
There are certain conditions e.g. storms, snowfall, blizzards, hurricanes, or even a pandemic that can drive customers away. Thus, expect a less than expected revenue.
In winters, car washes are more in-demand and therefore, make more profits.
#3 Expenses
Now let's get real here. The expenses well, they're numerous. These are recurrent expenses that you'll need to consider in your budget on a weekly, monthly, or annual basis. Each of them can affect your profits in different ways. 
These expense categories will be influenced by the sort of car wash you'd like to own. These are common expenses for car wash owners to encounter every month:
Business Tax
Staff Salaries
Employee Taxes
Employee Benefits
Utilities e.g. water, electricity, and gas
Insurance
Supplies for car wash e.g. polish, wax, brush, vacuum cleaners, and other cleaning agents
Lease/Mortgage for site or building
Repaying Business Loans
Repair & Maintenance of Equipment
Customer Luxuries 
Permits
Annual License Renewal Fees
Each of these regular expenses will be deducted from your revenue, leaving you with less profit and income.
#4 Land Size
The land size will depend on the car wash type you have chosen. For example, for an automatic car wash, the land size can go from 7000 sq. ft to 20,000 sq. ft. It depends on the number of bays you'd want in your car wash area.
If you want to go for a full-service area, then you'll need more land to create a waiting area, retail area, storage, and other services associated with it. Then the per sq. ft costs will come into play.
#5 Car Wash Equipment
The cost of car wash equipment depends on several factors. An automatic car wash, for example, would have a different car wash machine price than a conveyor car wash facility.
The average cost of car wash equipment can be anywhere between $8,000 to $40,000 depending on the car wash type.
Aside from the car wash equipment for your business, the brand of equipment is also an important aspect to consider.
#6 Population
Car washes in densely populated areas typically generate more money. If there is a lot of competition in the neighborhood, however, proprietors must put up highly prominent signage and ensure that their wash is accessible on busy routes.
Usually, Saturdays are the busiest days for a car wash located in populated areas.
#7 Marketing
I truly believe that you can earn and make your car wash big with the help of marketing. Marketing not just helps in increasing customers as well as profit. It plays an important role in allowing repeat customers to come back to your car wash establishment, and attract new customers.
You can earn a lot through paid advertising platforms too. There are many attractive ways to market your car wash. These include social media channels, website bookings, spreading the word through reviews, sending out fliers, attractive signage posts, and yellow page ads.
#8 Profits
There's a huge difference between profit and income. This concept is frequently misunderstood. If your company made a certain amount of money in a certain month or year doesn't mean that's all you made.
Firstly, I'd suggest you break down your car wash monthly bills. Then, after that other costs as mentioned above. Finally, when all is done and dusted, the leftover amount is your income, or as I'd suggest you call it your net profit for that particular month.
If your monthly expenses change, so will your monthly income. This could be from a broken toilet to a broken vacuum, to replacing mugs, termite inspection, or even fumigation. Don't forget to budget for annual expenses paid yearly, and other unforeseen/hidden charges.
#9 Price Modification With Engine Type 
Car engine size matters. When it comes to washing cars, the price of car washes can vary with the engine size.
While smaller engines are cheaper, modified and bigger engines mean big bucks, and you can make really good money. 
#10 Managing Payments
Don't let the expenses sway you away from forgetting something important i.e. managing payments. Your point of sale system is really important in managing all your payments.

Make sure you've got an efficient POS system software that is secure. It will easily help in the handling of payments and facilitate your customers easily, and you can work out your finances in a transparent manner.
How Much Does A Car Wash Make – Concluding Remarks
Car wash businesses can generate high income and profit. On average you can make $50,000 per month with a full-service car wash business. Even with an automatic car wash having a single bay, you can make $7000 per month.
However, all of this depends on a variety of factors. Just keep in mind that profit and personal income aren't the same things, so plan out carefully and look at all the ins and outs that I have discussed in this starter pack on owning a car wash.