You know you can make a terrific amount of money from tutoring to supplement your income, especially if you do it online from the comfort of your own home. Here's how much money you can actually make with tutoring:
The hourly rates for tutoring services can be anywhere between $10 to $120. Beginners can expect an average of $25/hour for group and private tutoring. The tutoring rates depend on experience, subject matter, and skill level.
With this answer, you will have a ballpark guess about how much you should charge for tutoring.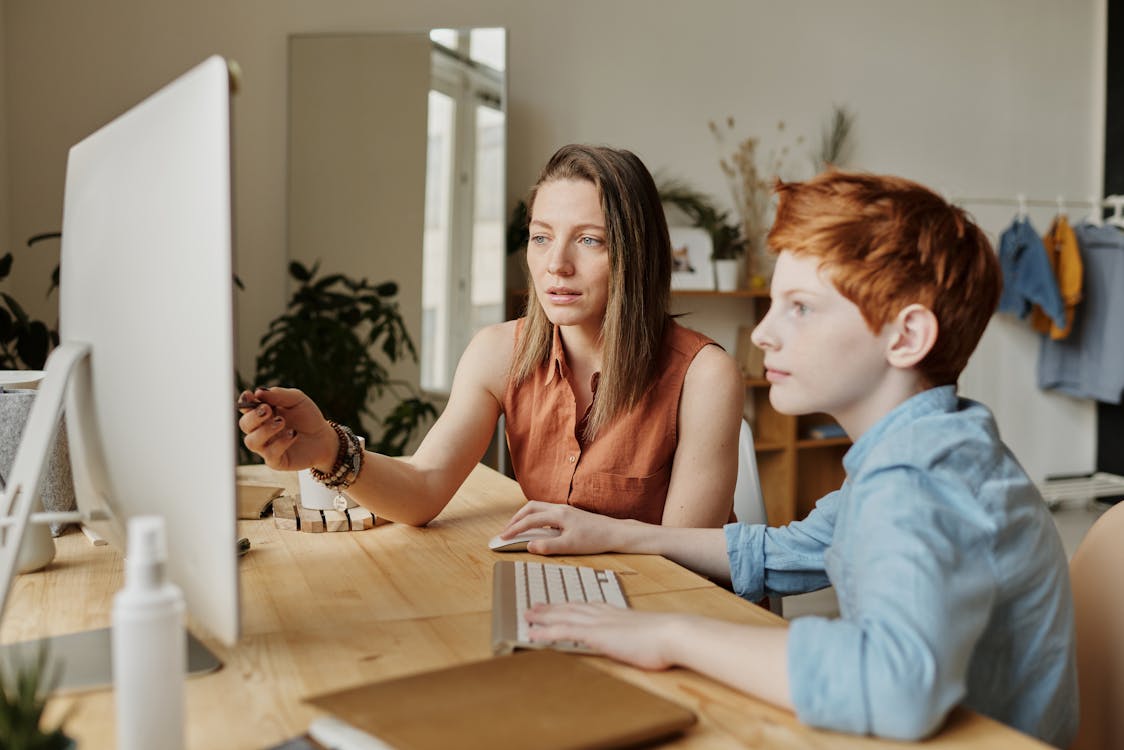 If you're new to tutoring, you might not be aware of the worth of your time, experience, and services yet. You can think of a gazillion possible rates to get started and might even set a wrong rate, but worry not, I'm here to help.
In this article, I'll share some average hourly rates for each tutoring service and a complete strategy about how you can increase your charges to make a successful living out of tutoring.
Average Hourly Rates For Different Tutoring Services
| | | | |
| --- | --- | --- | --- |
| Subject Matter | Entry-Level Experience | Mid-Level Experience | Senior-Level Experience |
| Mathematics | $25 | $40 | $80 |
| Biology | $30 | $50 | $110 |
| Chemistry | $25 | $55 | $120 |
| Physics | $20 | $50 | $120 |
| English Language | $15 | $35 | $60 |
| Geography | $25 | $45 | $70 |
| Art | $20 | $35 | $75 |
| Accounting | $15 | $40 | $80 |
| Public Speaking | $25 | $40 | $120 |
| Sociology | $30 | $45 | $120 |
This table shows the average hourly rates for tutoring services for entry-level, mid-level, and senior-level experience.
For starters, you should charge around $25 per hour. However, your exact tutoring rate will vary depending on your students' age and background, your own expertise, and the subject's difficulty.
Rates for private sessions for older students can start at roughly $15 per hour and go all the way up to $125 per hour, so you're in luck. 
You also need to understand that you cannot set a rate just like that. If your expertise doesn't match your skills, then your client wouldn't want to pay a high rate for your tutoring services. Nobody likes to pay for homework help only. 
If you are capable, then your students will help spread the word for you, and this way you can always go up and up with the rates — Referral wins every time!
Starting Off With a Tutoring Company
Some people like to start off with an organization, so they don't have to go through the rigorous process of finding students and tutoring them for money. The companies give you a space and students to teach the subject you have expertise in.
Since they give you the students, they also set a rate for you. They decide the rate by weighing your skills, experience, and the technicality of your subject. 
This could also help save you time by helping you calculate your own private tutor hourly prices. At the same time, it's a good idea to have a firm grasp on how much you should charge so that the company that hires you doesn't underpay you.
Pricing For Private Tuition
In the US, you can set the price for your tutoring services from $15 to $125 per hour, with the average being $25 to $55 per hour. The actual cost will be determined by your qualifications, the pupils' ages, the subject you're teaching, and whether you're teaching in private or group sessions.
There are multiple factors that help you decide your hourly tuition rate. 
Qualification
Most people believe that you don't need to have a degree to teach a particular subject. However, if you are a certified graduate, then you definitely have the right qualification to charge a high rate.
Complexity Of The Subject
If you're teaching a subject that demands technical knowledge and putting in more effort than the relatively easier subjects, then you obviously can demand more.
For example, if you're a Mathematics teacher, your charges will automatically be higher than an English teacher.
Where You're Located
Once you decide how much you should charge for tutoring, keep in mind that different cities have different typical rates.
If your location has a big university, you may be able to charge more for tutoring college students – or the average rate may be lower because many of these students may also be coaching younger pupils, implying a larger supply of tutors.
Age Of Students
Well, it goes without saying that the higher the grade, the more you can charge because the difficulty level increases with age.
You can also learn more complex things to teach older students.
Individual tuitions always get you more money than group ones. In private tuitions, you give individual attention to the students, so that automatically sets a high rate for you.
The Day And Time You Choose For Tutoring
If you choose to teach during exam time, there will be less time and more pressure on you to teach. This way, you will be more in demand, and taking advantage of it, you can charge more. 
Other than that, if you are someone who is tutoring to make extra money and is available during weekends and outside the office hours, then you have an edge over others. Hence, you can always charge more. 
Individual Tutoring vs. Group Tuition — Average Hourly Rates
| | | | |
| --- | --- | --- | --- |
| Experience Level | Private Tutoring (In-Person) | Group Tutoring | Online Tutoring |
| Entry-Level | $25 | $20 | $20 |
| Mid-Level | $40 | $30 | $35 |
| Senior-Level | $80 | $60 | $75 |
This table shows the average hourly rates for private tutoring, group tutoring, and online tutoring.
For individuals considering tutoring, there are many factors to consider. Some of the most important factors are how much you want to charge for your services, how many students you will be working with, and how many hours per week you want to commit to tutoring.
You should also keep in mind that the hourly rate can vary based on the subject and what you are teaching the student. If you are teaching a student how to use a computer, the hourly rate can be much higher than if you are teaching a student how to cook.
With individual tutoring, you can charge by the number of sessions. With group tutoring, you would be pairing students.
How Much Should You Charge For Online Tutoring?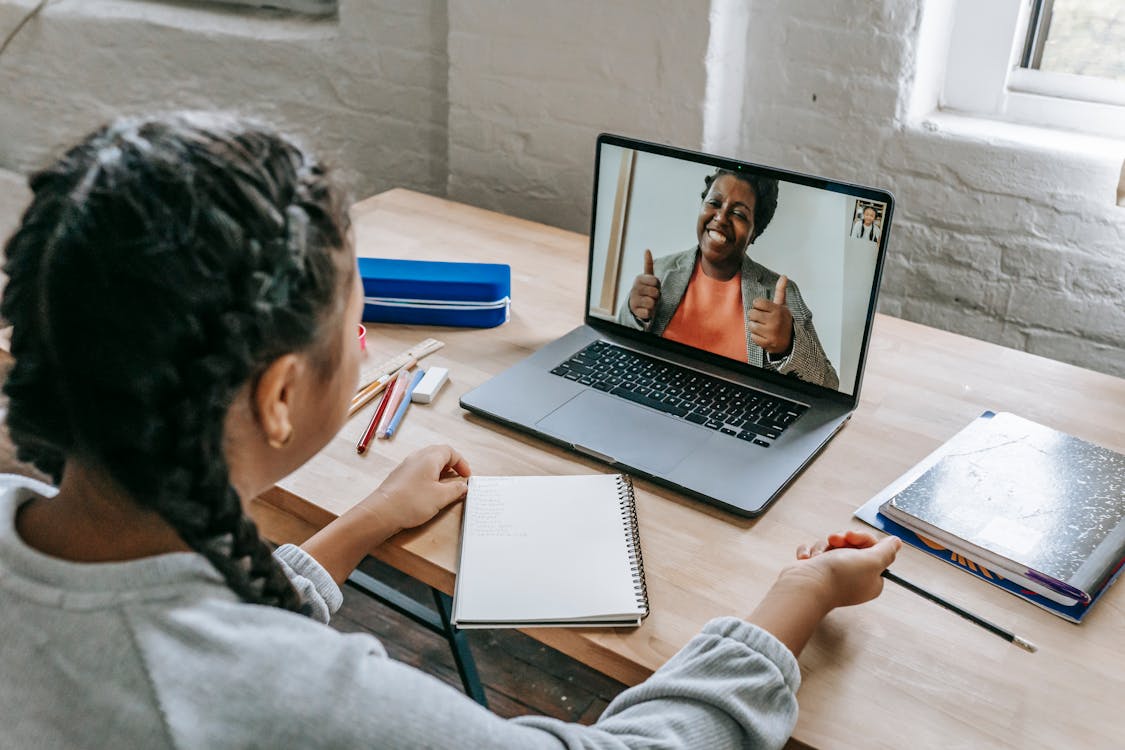 The average prices for online tutoring typically range from $18 to $30 per hour. These uncertain times have certainly given rise to online tuition. You can teach students a course online on Fiverr, Wyzant, or Preply and then charge compensation against your service. 
Online tutoring is an increasingly popular form of education in the 21st century. It is typically cheaper than in-person tutoring.
The specific rates, however, will be usually determined by the online tutoring firm you work with and will be based on factors like your expertise, the age of the pupils, the subject's complexity, and how well-rated you are on their platform.
Even if you're a private tutor, the factors that will decide your rate remain around the same as above. 
If you're considering starting an online tutoring business, you'll have to figure out what to charge. Here are four ways to figure out what to charge as your tutor rates:
Use a tutor that has a similar amount of students, a similar price point, and an online-only model.
Survey your prospective students.
Contact your local universities and colleges.
Check out your competition.
How to Get More Clients as a Tutor?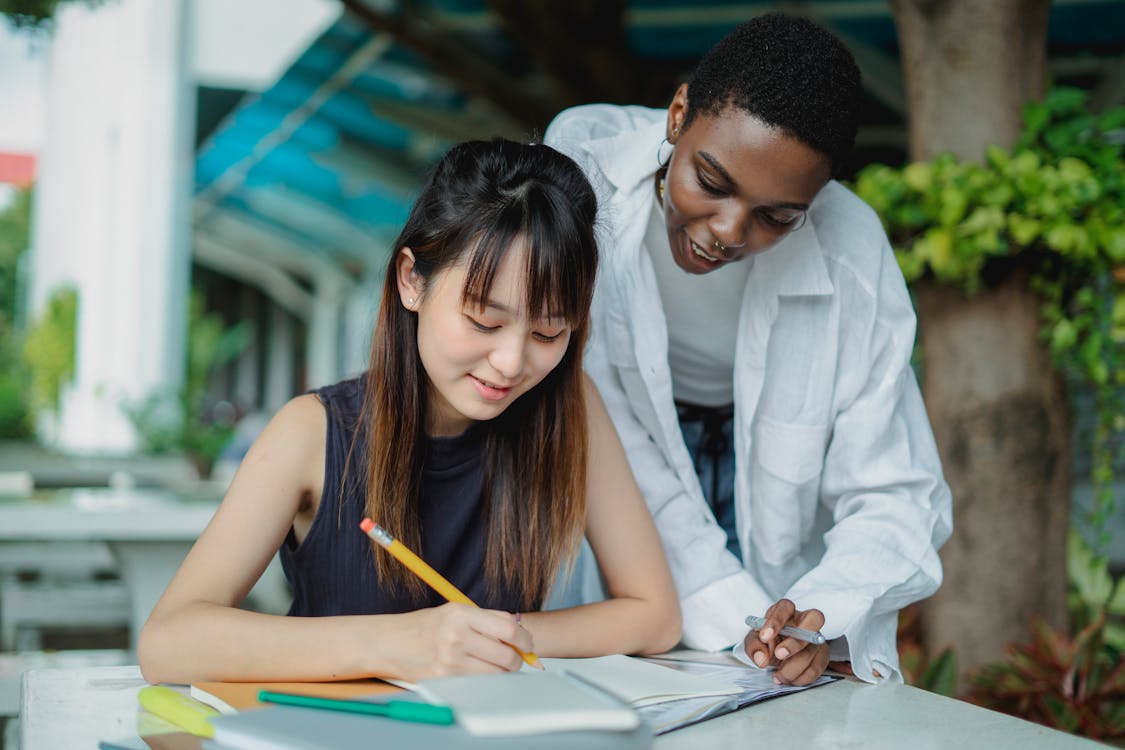 One of the most important abilities for tutoring success is the ability to establish a good relationship with students. You can get away with charging more per session if you're a likable person. You're less likely to make high earnings if you're disliked, and you're also less likely to get clients if you're disliked.
It's not only about how you conduct yourself when it comes to communication abilities. Nonverbal cues, for example, play an important part in communication.
If a pupil appears to be frustrated, you should determine what is causing their dissatisfaction. Is their irritation a sign of their progress, or is it an indication that they don't comprehend what you're teaching? — you need to understand it all.
Networking With Other Tutors
As a tutor, the first step to networking is to find other tutors. There are many ways to find other tutors. You can use a tutor directory or find people in your area who are tutors. You can also join a networking group on Facebook, Reddit, or LinkedIn for tutors.
You'll have a chance to work with other tutors, share ideas and learn from each other. You'll also be able to help other tutors out. Helping other tutors out is a great way to build your network.
Communication Skills
We believe proper communication skills can also help you haggle for greater fees. Some students may try to offer low prices, so it's up to you to decide how low you're willing to go and whether you'll even budge.
You'll get many more clients and earn anywhere from $10 to $100 more per hour if you use strong communication skills. How well you socialize impacts how well you can display your skill level (or hide a lack thereof), which can have a significant impact on your rates.
If there is one ability that any aspiring tutor should work on improving, it should be communication abilities.
Marketing Your Tutoring Services
One of the best ways to market yourself as a tutor is to blog about your experience. If you have a lot of experience, write about that experience and put your expertise to work.
If you are new to teaching, start with what you know and write about your knowledge and expertise. Hold yourself accountable for getting it done.
Consider having a LinkedIn profile with a blog, or asking your friends and colleagues to get the word out about you.
Another way is to sign up for a local job board to find tutoring job positions.
How To Calculate Your Costs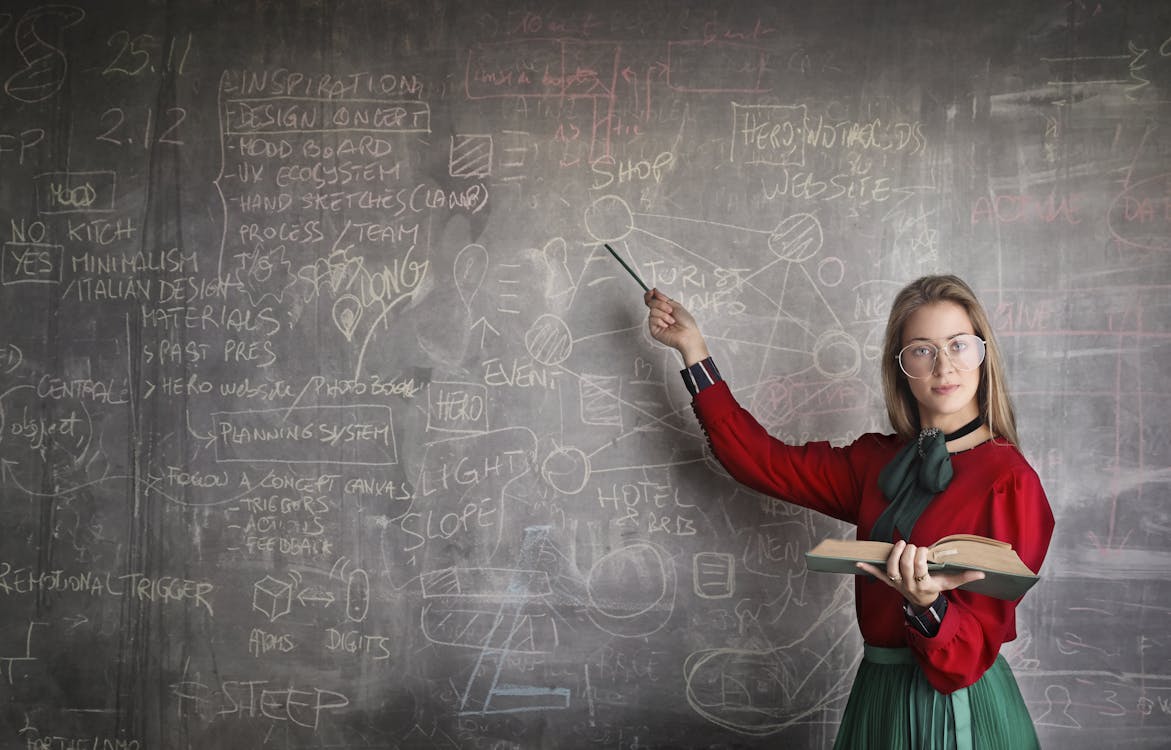 It goes without saying, you will have your own costs to consider as well. You cannot just earn without investing anything.
Here are some of the costs that you will have to consider:
#1 Time Is Money
As a tutor, time is the most valuable thing you have and one that you will invest in your career. Since you'll be investing your time and energy for your students, charge for it.
You basically set out to prepare a lecture, make notes or a PowerPoint presentation, and then refer to different materials to make your lecture powerful. All of this requires effort, so you charge for that. All this sets you apart from your competitor. 
#2 Resources 
You will need to consult certain resources in order to provide the best sessions or to make your students prepare for tests.
Apart from that, you may also be required to give your students study resources such as worksheets, study notes, test papers, and so on. It is appropriate to incorporate their cost in your rates because they require monetary or manpower inputs on your part.
#3 Miscellaneous Costs
You know what, you will have to spend a significant portion of your earnings for other purposes as well. Some of it will go into your marketing and public relations activities. Even if you opt to spend much less, you must set aside a marketing budget for your company.
You would also need to invest some money in online coaching tools. You can use separate platforms for video conferencing, scheduling, email, and payment processing, among other things.
Alternatively, you can utilize a single piece of software that has all of the necessary capabilities. Whatever path you take, you will need to invest in tools. So don't forget to factor in these expenses.
Final Thoughts
You must realize that setting a price is absolutely essential to get your business started and then to see it flourish. This fact cannot be denied that it is indeed an exhausting process, but you have to go through it anyway.
You need to keep in mind that pricing is not a one-time task! It's a step-by-step procedure. It's possible that you won't get the numbers right the first time. It may take a few tries and a lot of personal investigation, which is also acceptable.
Over time, you'll figure out how much you should charge for tutoring services. When you need to adjust your pricing and run tests to see how a certain rate has done for you, you'll need to inform your students timely.
Once you update your pricing, you need to justify your rates to the clients so they do not run away. If you think you are skilled and have gained enough experience to charge the price you have set, then you will be able to explain it to your students as well, and we're sure they will understand.