Are you tired of waiting for your blog to gain traction? Want to boost your traffic and attract more readers in less time?
Look no further! In this post, we'll share proven strategies for increasing blog traffic, including crafting compelling headlines, creating evergreen content, and addressing common concerns within your niche.
Don't let a lack of visitors hold you back – start boosting your traffic today
Importance Of Gaining Views And Recognition 
The trend of having a blog page these days is increasingly successful. The internet is filled to the brim with different sites all catering to various niches. 
There are blogs on everything you could imagine: fashion, tech, science, cooking, and even finance.
Without traffic (which eventually converts into pageviews), you can't monetize your content ever. Your blog would be 'just another' addition to many web pages out there not making money.
Fear Of Going In The Seo Oblivion 
There's always the risk of not reaching enough people and not having enough monthly clicks. Blog traffic, as the term is called, becomes at an all-time low and your page falls into the deep void of the internet. 
Once your page dives into the pits of the internet, then bringing it back to the surface becomes a lost cause. So how do you bring it back to the top searches of your niche?
Well, it surely isn't easy but not unimaginable. But worry not, because showing you how to increase your blog traffic is what I'm here for. Here, I will go into the deep details of how to increase your blog traffic in no time. 
If you're completely new to the blogging industry and don't know where to start from, I would highly suggest you join Income School or Authority Hacker courses.
Organic Traffic 
Another way to explain this would be that this is the kind of blog traffic that's purely your gradual growth. This is where your potential viewers find you in the algorithm by searching in the keyword.
Therefore, your biggest form of organic traffic is searched traffic. This is where your site is found by typing in the keyword of your blog. The results in the google search contain your page as well and prospects click on your link. 
This has two further divisions, referral traffic, and direct traffic. Referral traffic is when individuals click on your URL from another site's referral or hyperlink. Direct traffic is when individuals type in your URL directly into the search engine. 
Paid Traffic 
This is when you "force" your views. As the name suggests, this is largely dependent on your funds and how much advertisement you can manage to afford. 
Some of the various ways you can advertise your blog include Facebook ads, Twitter ads, Instagram, and Google Adwords. This is just a gist of the many many ways you can advertise your blog effectively.  
Paid traffic should ideally be your last resort in gaining traffic. Because it's so heavily dependent on funds, it can become quite hard to maintain ads for a long time.
Eventually, you'll have to hope for any sort of organic traffic. This is why organic traffic should be your main mode of increment leaving paid traffic as your plan B. 
Therefore, I have brought you some simple yet organic ways to grow your blog traffic. Let's go!
5 Tips to Increase Blog Traffic (Fast)
#1 Create Viral Content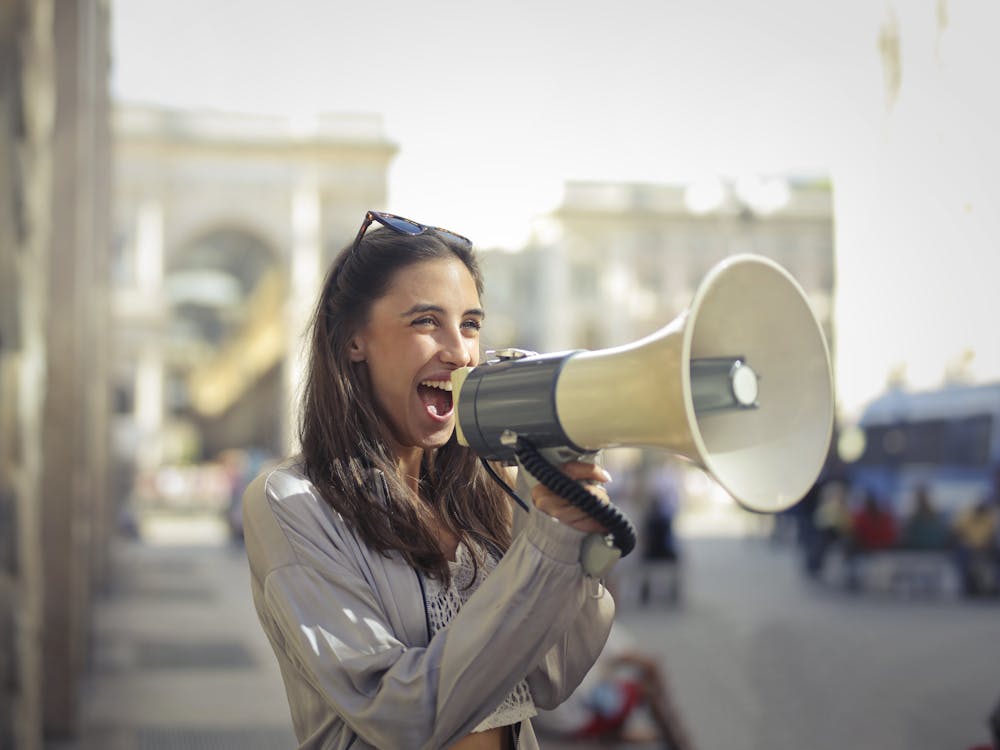 By viral content, I mean:
Engaging Blog Posts — To make your readers keep reading till the end (and might share with someone else).
YouTube Videos — To embed them in your article and share traffic among your blog and YouTube channel.
Other Platforms — You can also make tiktok videos or Pinterest pins to promote your content among different platforms other than just Google.
This may seem like an obvious trait but oftentimes, you are so lost in the idea of creating content, you forget that it should be entertaining to read. 
Keeping this in mind, make sure to keep your blog informative and fun to read. It may seem like all your content is viral of sorts but the reason you're not getting any clicks may be because you're presenting it wrongly. 
So how do you present it the right way then? Well, there are multiple tools to consider such as clickbait as your headline and an overall grappling headline which leaves the viewers wanting more. 
The Art Of Clickbait 
When you think of clickbait, your mind immediately goes to the concept of "forged news". This or the hundreds of videos on YouTube that use captivating words that aren't even used throughout the video. 
An example would be: I got stuck in the elevator for 3 hours!. Now when you click on the link it turns out the entire video only has a short 5 minute part relating to the actual plot. And sure, this does disappoint you a bit but it also gets your clicks a boost. 
If used correctly they can instigate our emotions of curiosity and the need to find out what happens next. This gives you an upper advantage where viewers are most likely to click your link and may even find other topics of their interest. 
Long-Form Content 
So you have clickbait your viewers and they fall right into your trap. No amount of clickbait is ever worth it if the content you present after is bland. You don't just want people to click on your blog and exit it the next minute.
Part of an ideal viral content is its body. There's no aspect of going viral if the information you give afterward is irrelevant. 
The easiest way to do this would be to write engaging, longer content. Most people want in-depth information. Not just touching the surface. This is why you should create content that is vast and detailed; fulfilling your potential viewers' needs in just one go. This will also keep them coming back for more. 
WordPress is a great platform to make your first blog. It has all the necessary elements you would need to create easily readable long-form content.
#2 Buy a Blog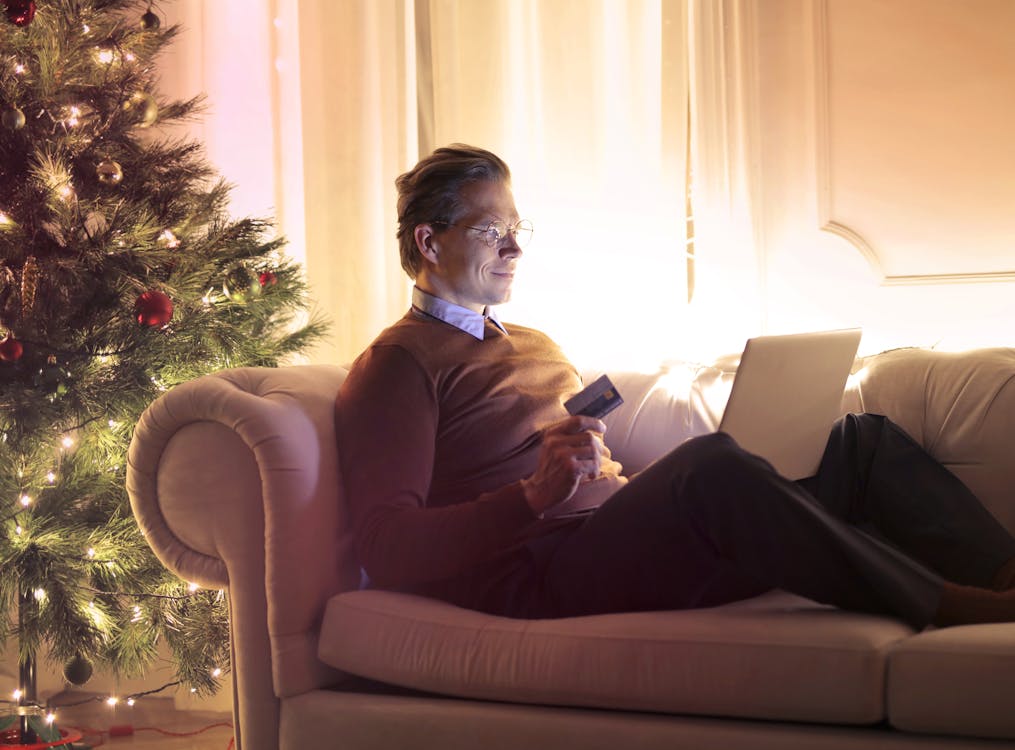 It's a great way to grow your blog instantly! All you have to do is buy a blog in your space and join it with yours to create ONE BIG BLOG!
Don't know where to find successful blogs that are making money? Visit Flippa.com or Empire Flippers and you'll surely find a site in your niche.
Buying a blog may cost you a few thousand dollars but the ROI will cover the expenses once the traffic skyrocket.
#3 Make The Content-Format Homogenous 
Consider this as a means to maintain the quality of your content. Say, one article has a well-structured format with a captivating headline and the other just has a summary. This creates chaos within your blog.
Viewers would become accustomed to one of the two article writing ways and expect that all others are also the same. When they find that it isn't like your last article they may become disappointed and in that way, you lose readers. 
By having a standardized set to follow you'll be able to produce articles quicker and with greater quality. 
How To Keep Your Blog Homogenous
A foul proof outline to follow would be:
Headline — captivate your readers' attention by making a striking heading. 
Hook — create climax and build up your reader's curiosity in the article 
Problem — bring up the general issue you're going to address to your readers and its adverse effects
Solution — save your readers from their turmoil by answering the query 
Synopsis — Finally, wrap up your entire article with a few ending words giving a summary of what you previously mentioned.
Keeping this in mind, along with writing longer articles, and fun content for your viewers will ensure a greater influx of readers on your blog.  Just remember to strictly follow your format and add a little bit of class to your paragraphs so your articles can stand out from others. 
Figuring Out What Bothers Your Viewers Most 
This largely depends on your niche. Once you've figured out what sort of topics you can write better on, your next step is distinguishing the problems that your viewers may have.
So for instance your current niche is finance and entrepreneurship. While that is a very vast field in itself, it'll have no apparent use if your content doesn't address your viewers' concerns regarding it. 
Once you've listed down the important FAQs individuals may have, you should slowly progress in answering them. Working your way one by one in solving them will keep the clicks coming your way. This makes loyal readers as well. 
#4 Make Evergreen Content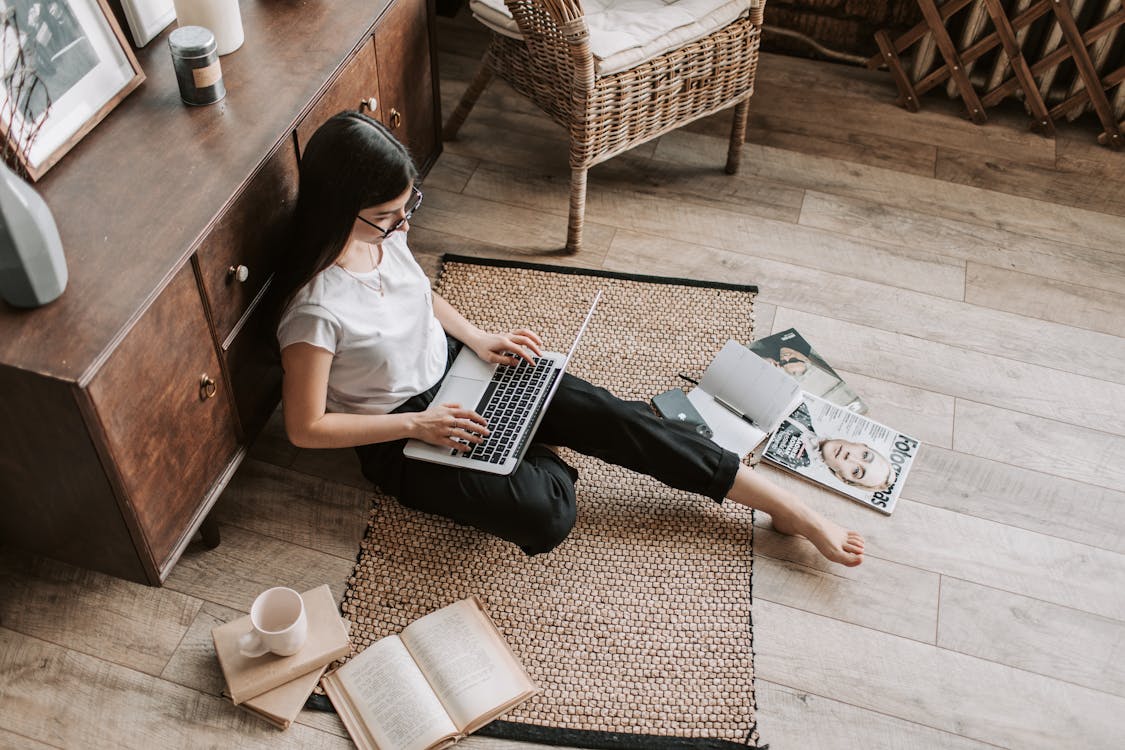 Evergreen, as the name suggests, is content that is everlasting and never runs out of relevance. This is content that is always "fresh" for readers to use.
These are questions that are referred to time and time again — Confirming sustained success.
How To Make Evergreen Content 
One of the key features to remember when making evergreen content is to make sure that the content you are basing around isn't just a passing trend. 
This and to make sure that evergreen content isn't the only kind of article you write. Everlasting content should only be a few in comparison to the dozens of articles you've. 
A way to ensure that the content you're writing is evergreen is ensuring that there is at least one magazine on the topic. This ensures that your topic is one of common interest. Aside from this, make sure to answer frequently asked questions, how-to tutorials and provide industry tips and tricks.  
To find out which topics to write on for your blog watch the video here:
Tips In Making Evergreen Content
Because the concept of everlasting content is a hard one to grasp, you might not be able to fully adhere to it the first time you make it. Although it may seem effortless there are a few tips to consider when writing evergreen content.
Because your topic of concern is one that multiple blogs have written on, you must make sure that the headlines you use are new and cater to your audience specifically. For this, you must make sure to use the correct keywords so that your link pops up in the first few searches. 
Alongside this, make sure the articles you write for are catered for beginners. Most experts won't go for generalized queries as they've most likely already mastered that area. Instead, make sure you can answer simple points of confusion for the newbies in the field.
#5 Apply The Seo Basics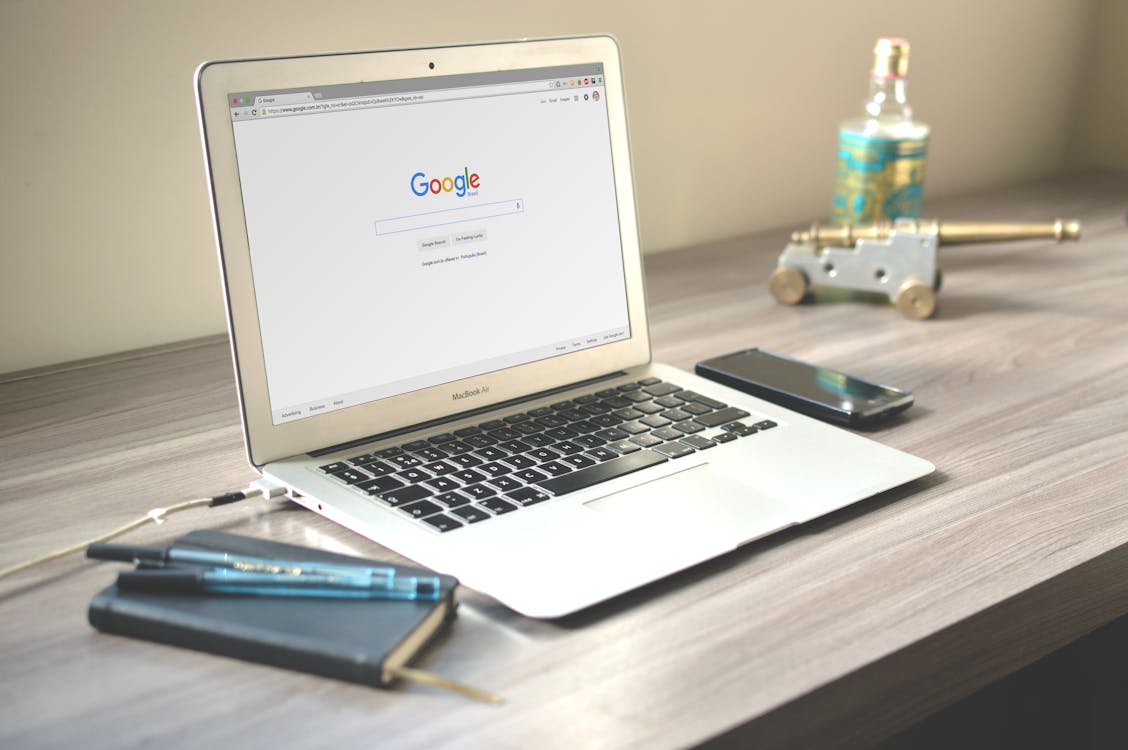 Search engine optimization or SEO is a set of rules that help your article to reach the top searches of the given keyword. This makes your work more search engine friendly and allows you to grasp more clicks. 
Having a blog already optimizes your SEO by a lot as you already have answers on your website for your customers. Especially blogs that use several on-page SEO tactics. 
This allows you to make your site more efficient and likable to your readers.
How To Optimize Your Content For Google 
The first and foremost tip to optimize your content is to identify your target audience. Regardless of what you talk of, it is very important to know the type of audience you are catering to. This eliminates generalization and gives you an idea of what exactly to write about. 
Another way to optimize your blog would be to conduct research for your keyword. The best way to do this is to write down the kind of topics you're going to write on and later shortlist your horizon.
Lastly don't forget to add visuals where suited. Many Google search words value images more and this makes your content more likely to show up on the top searches.
FAQs About Blog Traffic 
Now that I have thoroughly explained the importance of traffic for your blog and subsequent ways to increase this, let me answer a few of your newly arisen questions on traffic and its importance.
What's the Ideal Traffic Amount Per Day
The first question you may think of would probably be how many views should I get per day? 
Well, this is purely dependent upon whether or not you follow the tips I mentioned above. Although if we were to generalize, a decent blog page may get anywhere from around a few hundred page views to thousands of page views per day.
Your blog traffic hugely depends on how old your blog posts are and how much content you have already published on your site.
By keeping this traffic rate consistent and by using the methods mentioned above, you can expect yourself to gain a few hundred more viewers per day. 
How Many Times Should You Post Keep A Stable Traffic 
Again, this is solely relying on your niche, time, and the energy you put in to grow your blog. Most bloggers post around 3 or even 4 times a week. 
What matters is how engaging your content is (see my first tip in increasing your traffic) and how well you optimize your SEO. 
If done right you may only need to post twice or thrice a week and still expect an increment in your traffic.
If you're a beginner, I would suggest posting content at least twice a week. The more you hit that 'publish' button at the start, the earlier you will succeed.
Final Word
Now that you've finally overlooked the various ways in which you can increase your traffic, your next step should be to work towards increasing your blog views. By following these 5 easy and systemic steps, you can guarantee yourself to gain immense view response. 
Effort Makes Your Blog Better
Of course, this requires a lot of time and sleepless nights brainstorming, but no job is ever simple. Every one of these steps requires in-depth and vast prior knowledge so you can coherently go by optimizing your blog. 
Recently, with the tremendous response on blogs related to every niche, establishing solid traffic for your site is a must-do. If anything, no one wants to lose balance and tip-off into the desolate grounds of the google search engine. 
So, how do you increase blog traffic? Well, all you have to do is make sure your content is eye-catching, timeless, and of class. By ensuring all three you're bound to be on the top searches of your keyword.