People often ask me about setting up businesses that could bring them a good passive income and out of the many suggestions, I ask them to invest in laundromats! It doesn't seem like an appealing option at first but it is good money.
Here's a rough idea about how much laundromat owners make:
Laundromats make an average of $25,000/month. The total revenue of laundromats depends upon the washing and drying services. Loyal clients and a perfect location can significantly increase the profits of a laundromat business.
Now do I have your attention or not?
I'm pretty sure you must be more than interested in knowing the nitty-gritty of the laundromat business, so let's get started.
I have written a separate guide on How to Start a Laundromat for Passive Income — Do Check it Out!
What is a Laundromat?
Customers pay a nominal charge to use your washers and dryers to clean clothes, bedding, and other items for a variety of purposes at a laundromat. Most laundromats in the US are coin-operated, which means they work when customers insert coins into the machines.
Thanks to technology, many laundromats now accept credit cards, cash, and other forms of payments as well. I feel this is a drastic improvement because many people don't have coins on them, so they can always use credit cards.
Laundromats are typically found in low-income neighborhoods, where consumers may not have the financial means to purchase their own washer and dryer. They are, however, required in other sectors as well.
3 Reasons Why People Visit a Laundromat
If you're still not convinced, let me give you some more reasons to invest in a laundromat business and why it will bring you good money.
The laundromat business is quite lucrative. They generate a whopping $5 billion in gross and annual revenue. There are around 35,000 laundromats in the country that people actively visit for a number of reasons.
#1 Less Space To Fit In Laundry Units
Many flats in densely crowded regions may lack the capacity for laundry units, necessitating a trip to the laundromat. 
#2 Commerical-Sized Machines Make The Washing Easy
People still frequently visit a laundromat because oftentimes, they have large beddings on them that they can only wash in commercial-sized machines. Therefore, laundromats make the task easy for them. 
#3 It Saves You Time
In this fast-paced world, people are often short on time and have a lot of laundry to do, these commercial washers can typically quadruple the size of a regular laundry load at home. This cuts laundry time in half.
#4 Laundromats are Cheaper Than Home Laundry
Laundromats are cheaper because they usually use less water and electricity, and they are more affordable to maintain — Thanks to the professional laundromat workers.
How Do Laundromats Generate Revenue?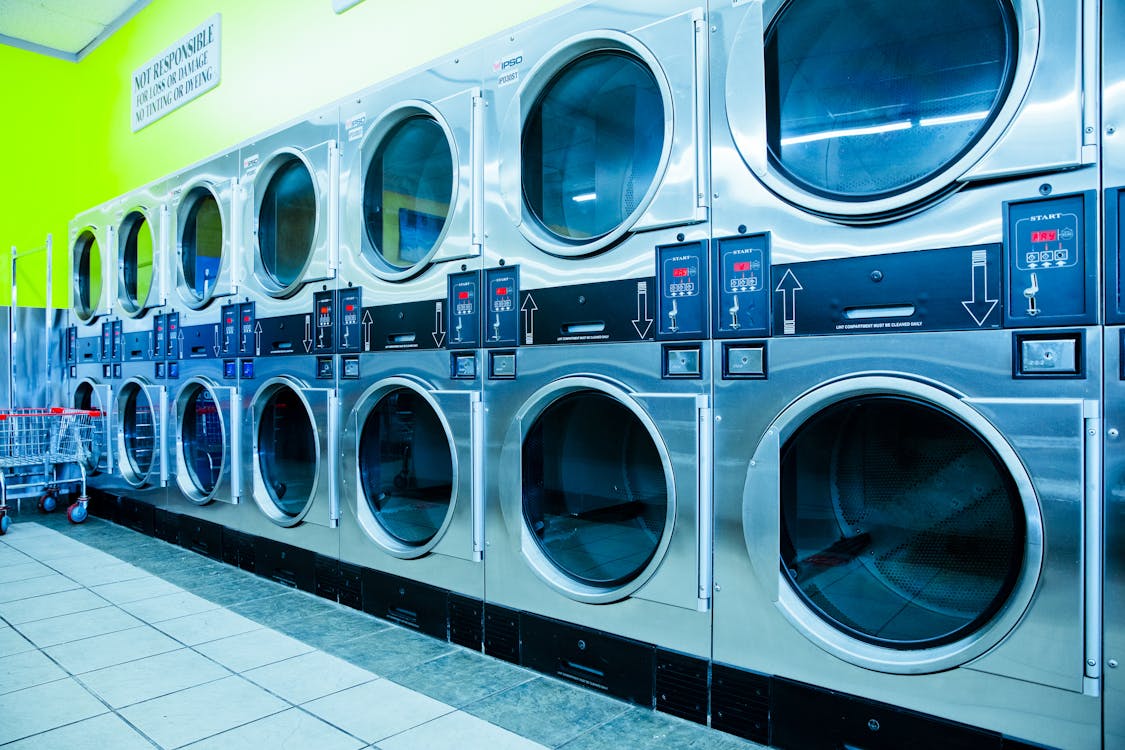 People visit laundromats for a variety of reasons that I mentioned above. Some people are running out of time and they could really use the commercial-sized washers to do all the laundry in half the time. 
Other times, they can't really afford washers and dryers, so they use the coin, credit, or cash-operated laundromats to wash their clothes, beddings, and an assortment of stuff. So, that is how the laundromats make money. 
Basically, the laundromat owners provide their money-operated washers and dryers for people to use.
The Money-Making Process
It is a very simple process, one that won't take you much time to understand. Customers pay a fee to have their clothes cleaned at a laundromat.
The laundromats commonly charge from $1.50 to $4.00 for every wash, plus another $1.50 to $4.00 for the dryer.
This means you may expect to make anywhere from $3.00 to $8.00 for each customer. If a normal customer comes once a week to your laundromat, this may mount up to more than $30 per month for just one customer.
However, that isn't the only way a laundromat may make money.
Laundromats may enhance their revenue by selling laundry products like detergent, stain removers, and other cleaners.
These things can have high-profit margins, and many customers consider it more convenient to buy from laundromats than going to stores.
Breakdown of a Laundromat Business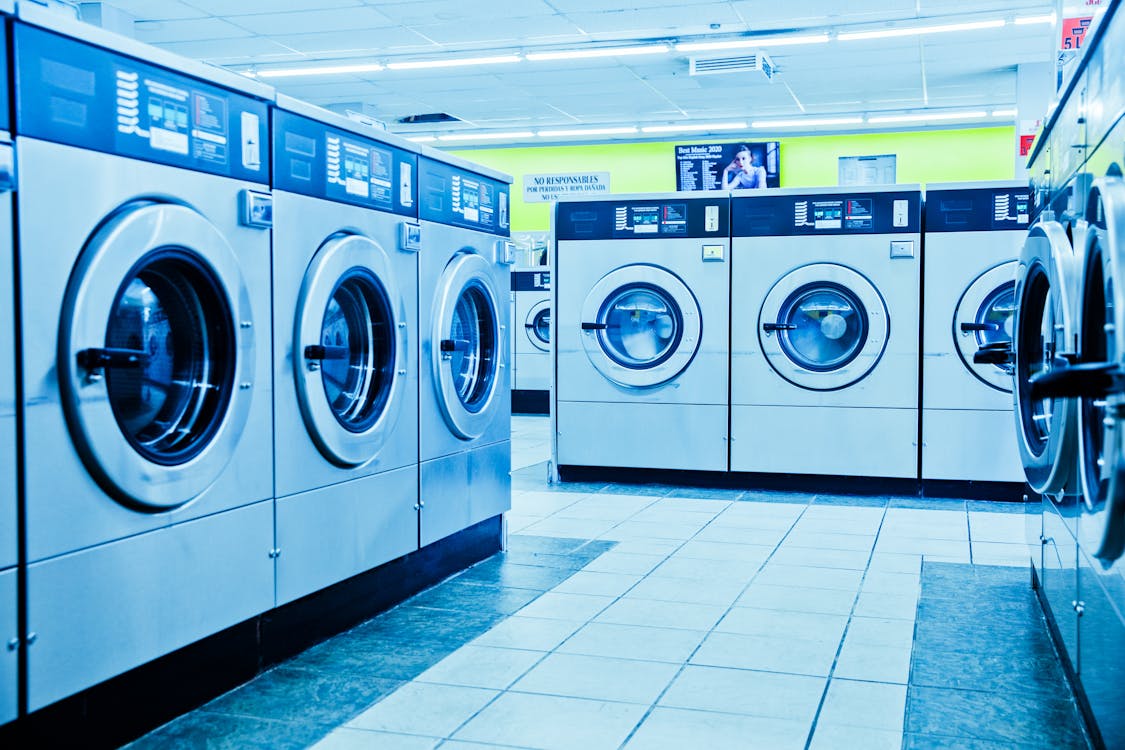 Now I want to delve deep into the part that you all want to desperately know – how much do laundromats make? Obviously, when someone starts a business, they want to know if it is even worth investing in and if it makes good money or not.
To be honest, laundromats can generate anywhere between $10,000 and $40,000 per month. The best thing is that the majority of your money will come from passive sources. This means you won't need to be present in order to earn money.
So, how much money do laundromats bring in? Let's have a look at the numbers.
The amount of money you may make with a coin-operated laundromat depends on a number of things, including your location, your expenses, and the pricing you charge.
The Business Breakdown
The average size of a laundromat is 2,170 square feet, however, enterprises can be anywhere from 1,000 to 5,000 square feet.
Laundromats are normally open from 6 a.m. to 11 p.m., while some operate 24 hours a day.
The majority of commercial laundry equipment has a lifespan of roughly 10-15 years.
About 36% of laundromat owners regard their business to be a part-time job, while 63% believe it to be a full-time career. So you can always keep it as a side hustle to make extra bucks.
70% of laundromats have two or fewer employees. This saves you the payroll money– win-win.
Laundromats are normally open from 6 a.m. to 11 p.m., while some operate 24 hours a day. I'd suggest you choose your model on your business handling capacity.
Pick a space where there's lesser competition; areas where there are lesser franchises.
The cost of starting a laundromat business ranges from $100,000 to $300,000.
You can install around 40-100 washers and dryers in this investment.
Your expenses will range from 65% to 115%
So on average, your laundromat business will yield $15,000 to $35,000. This means your monthly revenue will be around $25,000.
I'd like to, however, tell you that this is an estimated value and you can always make more or less money. Moreover, the business profit can be less at the beginning of the venture, so you'd have to be wary of that. 
Profits in a Laundromat Business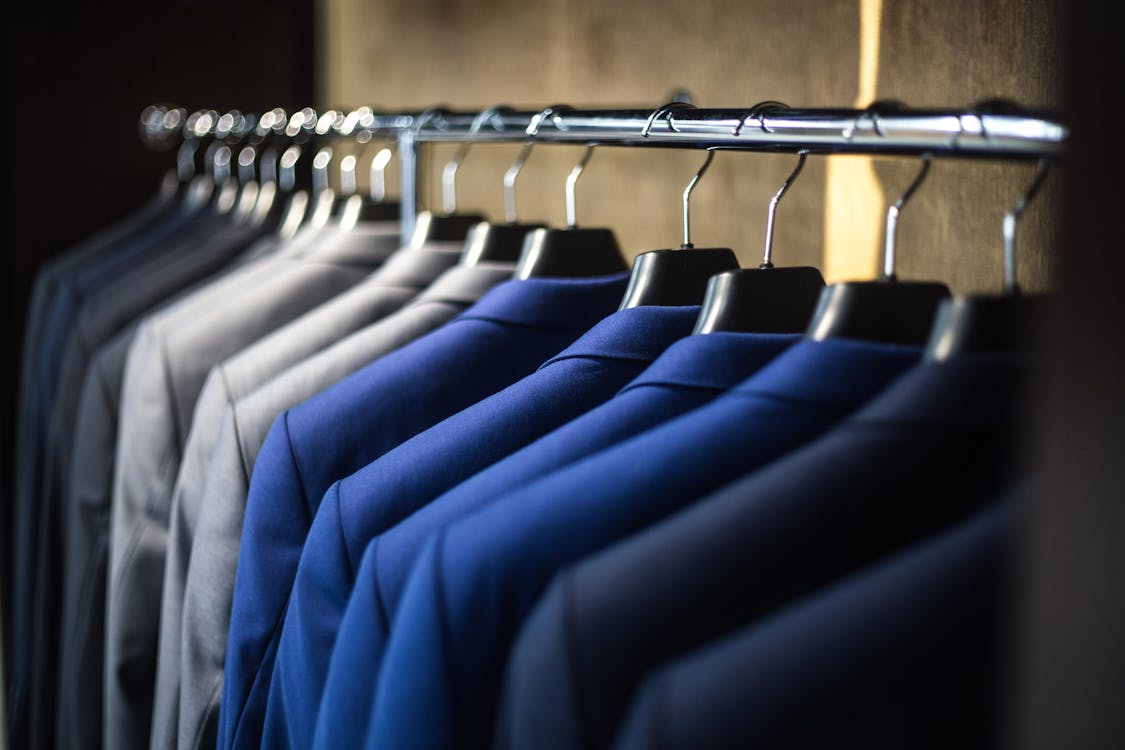 As I mentioned at the beginning of this article, I'm a huge fan of the laundromat business and I even recommend it to people looking for business ideas to make extra money. This I believe is a good side hustle and super lucrative too.
With a laundromat business, you can make a good profit. The amazing thing about laundromats is that the expenditure is low and there's recurring revenue in this business. 
The highest amount of money for laundromats goes into the rent (if you have rented a space), the building costs if you're making it from scratch, and the bills (water, electricity, etc.).
Once you begin setting a price for each wash, you need to consider the area you're living in. If you live in an area where the electricity bills are high, then you may have to charge a high price because commercial washers and dryers use up a lot of electricity. 
I'd suggest you keep a minimum number of employees, or none at all because that will maximize the profits.
Many laundromats function without laborers in the US — You can also make do with that. 
Setting Up A Laundromat Business In 2022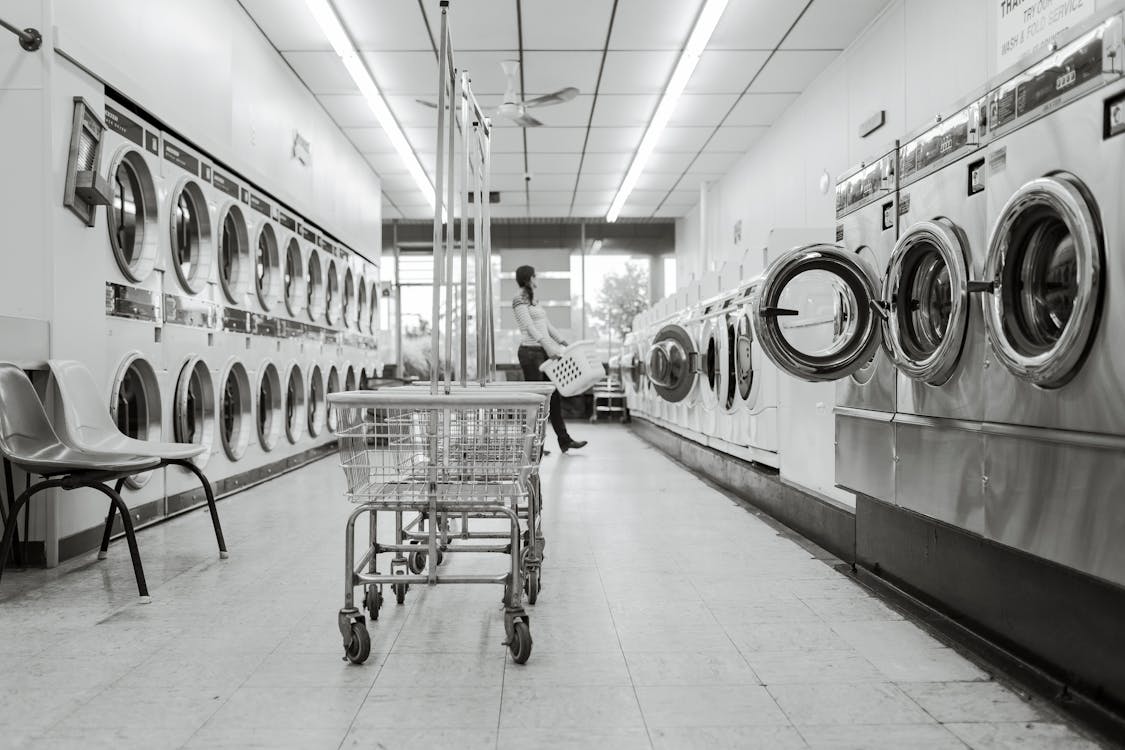 If you're still reading, I'm sure I must have piqued your interest by now and you must be wondering about setting up your own laundromat business in 2022. I will shortly list down the steps for getting started.
#1 Research The Industry Before Getting Started
Many organizations have published surveys and reports on their websites for people who are looking to invest in a laundromat business. You must always do your research before going forward with any side hustle or full-time business.
There's lots of material to read from! Some of the reliable organizations in my opinion are the Coin Laundry Association (CLA), Textile Rental Services Association (TRSA), National Apartment Association (NLA), etc.
#2 Pick a Niche
Setting up a laundromat business isn't all about fancy machines and soothing detergent fragrance, it includes dirty work too. You have to put a lot of thought into thinking about the kind of business you want to set up.
Here are the different kinds of laundromat businesses you can establish:
Coin-operated laundromat.
Private laundromat equipment for apartments.
Service that cleans and folds laundry too.
Commercial laundry for beddings, uniforms, linens, etc.
You can provide add-on services like delivery, pick-up, etc.
The success rate in the laundromat sector is roughly 95%.
Buying an Existing Laundromat
Other than choosing a business type, you also need to decide if you want to establish a business from scratch or if you want to invest in an existing one. If you pick an existing service, you will start earning right away.
Purchasing a New Space
However, if you decide to buy new equipment, then you will have to spend money on buying new washers, and dryers, and buying a space for your business. 
If you decide on purchasing an existing space you will have to run background checks on the area and make sure, you're not being scammed or anything. 
It is good to invest in a new space, but bear in mind, you will have to have a large chunk of cash in hand to get started.
Open Up a Franchise
Opening a franchise is the third method for launching a laundromat. This will take some of the labor off your plate right away, but you'll have to pay royalties on your revenues.
Many franchisees will also provide you with financing alternatives and additional support to assist you in starting your laundromat.
#3 Learn the Skill
There are no unique talents or education required to open a laundry, except for having good business sense, decent negotiation skills, and a mechanical bent. However, it is good if you learn a little about customer care, appliance repair, and handling specific machines.
#4 Decide a Name For Your Business
Once you've finalized a business structure, it is time for you to think of a name. For a laundromat business, this is an easy step, so you don't have to spend much time on this part.  
#5 Registering, Obtaining License and Opening a Bank Account
The last step is to get your business registered with state and local officials. Next, you have to make sure that you have the permit to run your operation. o
Opening up a separate bank account for your business' financial dealings. 
Now that you've completed all of these processes, it is time to start running your business. After that, you'll have to let all the people in the neighborhood know that you've opened up your shop and are ready for business. 
9 Tips For Starting a Laundromat Business
Now that I have told you almost everything about a laundromat business, I would like to give you some tips that I have figured out through my research and survey.
You need to keep increasing your revenue by selling other services like detergents, supplies, etc.
Laundromats can easily function without employees, so minimize your costs to the maximum. Try to start from an existing business, so you don't have to invest in the startup cost.
Let people know about your business, you need to let the word out. Market yourself, so you have a competitive edge over other laundromat owners.
Make flyers, brochures, make a page on different social media platforms and promote your business to bring in more revenue through the increased clientele.
It's usually a good idea to do some market research before starting your business to obtain a better understanding of your competitors, clients, and anything else that could hamper your business.
Know how much you should charge based on your location, competitors, and the services you are providing.
Look for a good location, you could lose your business if you fail to find a good place. Therefore, find good real estate for your laundromat.
Look for some corporate clients from hotels, restaurants, and janitorial services. They could definitely help you stay afloat. 
Be amazing with your customers. You do not want to make them angry at any cost because they are the ones bringing you money.
Parting Thoughts
Laundromats have the potential to produce a lot of money and are a very lucrative business model. They are an ideal business to establish for investors wishing to create a passive income stream because laundromats have recurring revenue streams and require little continuing maintenance.
It is feasible to create a laundromat with little money by collaborating with a franchise or recruiting other investors, thanks to the various financing options accessible.
Laundromats can operate with a minimum number of employees. The average return on investment for a laundromat is 20-30%. This company has the potential to last a long time. As a result, the washing service is quite a profitable business.